Cement Dataset pt045_sld_2mmv2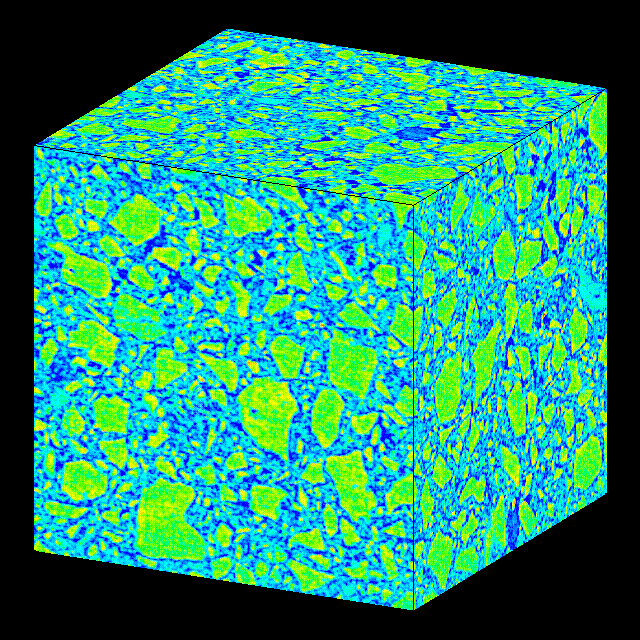 Cement Dataset pt045_sld_2mmv2
pt045_sld_2mmv2c300.img (25 MB)

Images of pt045_sld_2mmv2c300.img:

View from top (505 kB)
View from middle (509 kB)
View from bottom (506 kB)
Movie (73 MB)
BoB file (Brick-of-Bytes) (537 MB)

Cement paste prepared from Cement and Concrete Reference Laboratory cement 133. Water to cement ratio of 0.45. This sample was sealed outside of the tube. The pictures were taken from a 2 mm cube sawn from the sample. Approximately one hundred and twenty-nine hours of hydration. Sample prepared at 4:00 am on September 15, 2000 at the ESRF facility near Grenoble, France and viewed at 1:00 pm on September 20.

This image file is pt045_sld_2mmvol2.bob and is for volume 2 only. Image is 512*1024*1024 bytes with each byte having a 0-255 value. 300x300x300 subvolume pt045_sld_2mmv2c300.img extracted with central coordinates of (500,500), skipping no slices from the top of the dataset.
Privacy Statement/Security Notice | Disclaimer | FOIA
NIST is an agency of the U.S. Commerce Department's Technology Administration.
Created in 2001
Last modified-Sep 25, 2013