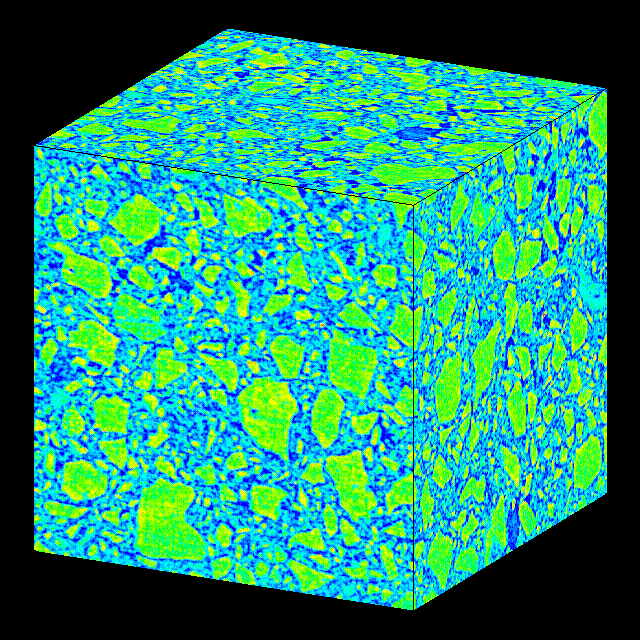 The Visible Cement Dataset is a collection of three-dimensional data sets of hydrating cement, Plaster of Paris, and common brick material, all obtained using x-ray microtomography at the European Synchrotron Radiation Facility in Grenoble, France. Each data set includes a description of the sample, the raw 3-D data, and several two-dimensional images extracted from the raw data. Also included are several C utility programs useful for exploring these datasets.
Contents:
---
---
DISCLAIMER: The mention of specific products, trademarks, or brand names in any of these web pages is for purposes of identification only. Such mention is not to be interpreted in any way as an endorsement or certification of such products or brands by the NIST. All trademarks mentioned herein belong to their respective owners. All information and services reflected by a followed hyperlink are the responsibilities of their respective authors. Not all hyperlinks are available outside the nist.gov domain.
Questions or comments, contact: William L. George
Privacy Statement/Security Notice | Disclaimer | FOIA
NIST is an agency of the U.S. Commerce Department's Technology Administration.
Created in 2001
Last modified-September 25, 2013